The Baking Sheet - Issue #171
The Tezos Ecosystem Evolves
From Digital Agoras to Football Fields: The Tezos Ecosystem Evolves
Tezos has carved a path for itself not just for its technical prowess, but its democratic spirit. Recently, this spirit was on full display with the latest upgrade proposal, 'Oxford.'
Imagine an ancient Athenian agora, where ideas are debated, and the future of the city is decided, but with a modern twist. That's precisely what transpired when the Tezos community deliberated the fate of the 'Oxford' last week.
Unraveling Oxford
Crafted by a consortium of Tezos technocrats, including the likes of Nomadic Labs, Marigold, and Trilitech, Oxford wasn't just another proposal. It was ambitious, aiming to redefine the staking economics of Tezos. While most of its features garnered nods of approval, the Adaptive Issuance model became its Achilles heel. Here was a concept that aimed to dynamically adjust the issuance of tez based on the ratio of staked funds, an ingenious idea on paper. But in practice, it had bugs that raised eyebrows, especially among the heavyweight Bakers (Tezos' validators).
The Transparent Tug of War
What followed was not behind-the-curtains lobbying or corporate strong-arming, but a transparent tug-of-war. The beauty of Tezos' governance process shone brightly. Bakers can openly debate, discuss, and eventually vote based on the community's collective wisdom. It was digital democracy at its finest.
But, as with any true democracy, consensus is the gold standard. And on this occasion, the consensus was clear: Adaptive Issuance, in its current form, wasn't ready.

The Process Works
In the unforgiving realm of technology, failures often get a bad rap. But here, the inability to push Oxford through wasn't a setback. It was validation that has worked in the last 14 upgrades. Validation of the fact that Tezos is truly of the people, by the people, for the people. This is the hallmark of any resilient system, be it biological, societal, or digital. The ability to adapt based on real time feedback is what ensures the best path for development.
Now, armed with this feedback, the brilliant minds behind Tezos can adjust and build a new proposal. They can refine, tweak, and perfect, ensuring that when Oxford, or its evolved sibling, comes up for another vote, it's even more robust and aligned with the community's vision.
Final Thoughts
I've realized that true innovations aren't just about disrupting the status quo, they're about creating systems that last. In its recent display of democratic fervor, Tezos has shown that it's not just here to make a splash, but to chart the course for a transparent, community-driven future in the blockchain space. In the words of Churchill, "Success is not final; failure is not fatal: It is the courage to continue that counts." And in Tezos' journey, the best is yet to come.
Tezos Domains Extends a Hand: Calling All Delegates for Its Upcoming Governance!
In the dynamic world of Tezos, participation is crucial. Democracy thrives when the community is engaged, vocal, and proactive. Tezos Domains, an essential player in the Tezos ecosystem, understands this and is taking its next big step: introducing its governance. But here's where it gets exciting – they're not just introducing it, they're inviting you to be a part of it.
Steer the Ship with Delegation
Tezos Domains is set to leverage a tried-and-tested model: delegation. Drawing inspiration from Tezos' foundational principle, Tezos Domains is championing a system that encourages expansive participation, ensuring the platform's governance remains nimble and evolves over time. It's an open invitation for any enthusiast interested in shaping the future of Tezos Domains.
In this model, any TED token holder can lend their voting prowess to a delegate whose vision and values align with their own. In the spirit of transparency and connection, Tezos Domains is launching a dedicated Governance Forum. Here, prospective delegates can introduce themselves, share their visions, and converse with the community.
Incentives and Rewards: Participation Pays
Beyond influencing the direction of Tezos Domains, there's another sweet perk for TED holders. By converting TED to voting power, holders not only amplify their voices but also earn rewards from the governance rewards pool. The process is streamlined within the app, and holders can view the current APR anytime. It's a blend of empowerment and incentive, making governance not just engaging but rewarding.
Becoming a Delegate: Here's How
If steering the course of Tezos Domains intrigues you, becoming a delegate is just a few clicks away. Head to the "Delegates" section in the Governance Forum. There, a concise guide awaits, walking you through creating a delegate profile. It's a chance to introduce yourself to the Tezos community. After a brief formal check, moderators will approve your delegate profile. The final steps in the guide will seamlessly integrate you into the app, making you available for delegation.
Mark Your Calendars: October 10th
With the token launch around the corner, Tezos Domains is buzzing with anticipation. It's a call to action, an invitation, and most importantly, a celebration of community-led governance that we, Tezonians, are very familiar with.
The 'Manchester United vs. Brentford' Digital Collectible is now LIVE!
Manchester United isn't just setting goals on the field but is now making waves in the world of digital collectibles with its latest drop. Manchester United is releasing its latest Tezos NFT: 'Manchester United vs. Brentford' Digital Collectible.
Grab Your Digital Keepsake Today!
Fans worldwide can now hold a piece of this moment, immortalized digitally. But wait, there's more. Manchester United isn't just offering a digital collectible but is making it a ticket to some truly unparalleled experiences.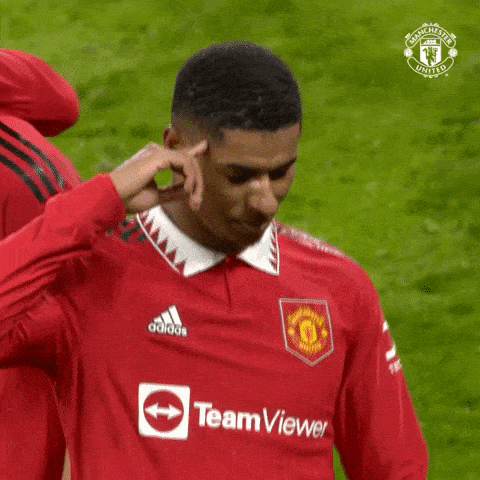 Perks, Rewards, and Unforgettable Moments
By growing your Manchester United digital collection, fans are in for a treat. Here's a snapshot of what's in store:
VIP Treatment: Score yourself VIP matchday tickets, and experience the thrill from the best seats in the house.

Autographed Memorabilia: Own a piece of history with kits signed by the Manchester United stars.

Behind the Scenes: Get an exclusive glimpse into the making of champions. Watch Manchester United players train live, an experience few can boast of.
Seize the Moment
This NFT drop is not just for the ardent Manchester United fan but anyone keen on blending their love for sports with the futuristic world of digital collectibles. All you need to do is head over to Manchester United Collectibles and claim yours!
This Week in the Tezos Ecosystem
The Tezos community recently had the unique opportunity to engage directly with one of the minds behind the project. On October 5th, 2023, at 5:00 pm BST, Tezos Co-Founder Arthur Breitman took to YouTube Live for an illuminating AMA session.
The event served as an excellent platform for the community to dive deeper into the intricacies of Tezos, seek clarifications, and understand Arthur's vision for the project's future. Arthur answered every question posed during the session, making it an awesome interactive stream
For those who missed the live session or wish to revisit the insights shared, the full AMA is available for playback on the provided YouTube link.
Tezos Foundation Personnel Update
The Tezos Foundation Council is pleased to announce that Alexis Bonte will become President of the Foundation Council while Jean-Frédéric Mognetti will assume the role of Executive Director, both starting October 10th, 2023. The Council welcomes that outgoing President Roman Schnider remains committed to the Tezos community and will stay on as a Foundation Council member.
Following an ordinary Foundation Council meeting on September 28th, 2023, the Council decided to appoint Alexis Bonte as President and Jean-Frédéric Mognetti as Executive Director.
Roman plans to start his own venture and has decided to step down as President to focus on his entrepreneurial ambitions. Roman will remain a member of the Council and we thank him for his service.
Alexis has been a member of the Council since April 2020 and is a veteran investor in early stage start ups and Web3 ventures. He is the co-founder and CEO of the online games company eRepublik Labs, which is part of the Stillfront Group, where Alexis holds the position of Group COO. Alexis will take on the President role as a non-executive Council member.
Jean-Frédéric, a highly experienced finance and restructuring specialist, has collaborated with Tezos ecosystem entities Nomadic Labs and TriliTech for well over a year advising on strategy, operating models, and management structure. Jean-Frédéric will be working full time and will relocate to Zug, Switzerland. He will also become a member of the Executive Committee.
Outgoing President Roman Schnider: "It has been my privilege to serve as President and I am heartened to leave the Tezos Foundation Council in Alexis' capable hands. Alexis and myself have been on the Council together for more than three years and I know he will be a strong advocate for Tezos. I look forward to helping him when I can from my role on the Council."
Newly appointed President Alexis Bonte: "As President of the Foundation Council, I look forward to continuing to work with Roman, Jean-Frédéric and the other board members, and the Foundation executive team. My focus will be to further strengthen the Tezos Foundation and ensure it delivers on its core mission of helping to support and grow the Tezos protocol and ecosystem."
Newly appointed Executive Director Jean-Frédéric Mognetti: "I am honoured to have been selected to help lead the Foundation. Roman's strong leadership and culture of excellence has ensured a firm footing on which to help the Foundation and Council members further support the ecosystem."
On behalf of Tezos Commons, we would like to thank Roman for the incredible work he contributed to the Tezos Ecosystem, his relentless passion for the ecosystem will be missed!
We also look forward to the new chapter at Tezos Foundation with the wealth of experience that Alexis and Jean-Frédéric bring to the table.
This Week in Tezos Development

Baking Bad unveiled the much-anticipated stable 7.0 update for the DipDup indexing framework tailored for the Tezos ecosystem. This update marks a significant milestone in the framework's evolution, incorporating several enhancements and features to improve the developer experience and system performance.
Project Package Revamp: The project package structure has been refined to heighten readability and foster consistency. This makes it simpler for developers to expand and manage intricate codebases. To inspect projects, developers can utilize the "dipdup package tree" command.

Introduction of DipDup ORM: This release introduces the DipDup ORM, an abstraction layer over the Tortoise ORM previously used. While the API remains largely compatible, imports are now relative to the DipDup package, facilitating advanced functionalities such as smooth DB-level rollbacks and intelligent caching.

Python 3.11 Integration: With the embrace of Python 3.11, DipDup enjoys a substantial performance enhancement. Further optimizing the framework's efficiency are features like data pre-fetching and caching.

Improved Developer Experience: Focusing on augmenting the developer experience, Baking Bad's interactive installer now streamlines the process of kickstarting new projects. By simply installing DipDup and executing the "dipdup new" command, developers can scaffold new ventures using a myriad of templates tailored for various use cases, including DEX and NFT marketplaces.

Transition to PDM: PDM is now the default package manager for fresh projects, replacing the previously utilized Poetry. Consolidating all metadata and scripts into a single, easily-compatible pyproject.toml file simplifies package maintenance and CI pipeline configuration.

Support Commitment: Although version 7.0 has achieved stability, Baking Bad has pledged to support version 6.5 until March 2024, providing ample time for users to transition smoothly.
For those eager to learn more about the intricacies of this release, including understanding potential breaking changes and migration steps, the complete changelog can be found here.
Now Streaming
TezTalks Radio: Curating with Jesse Damiani
Join us for a conversation with Pascal Brun, Co-Founder of Acurast. Acurast provides developers with an infrastructure to deliver data on demand. During the show, we will dive into recent updates from Acurast, their mission to empower blockchain developers, and more!
Where to Watch: