The Baking Sheet - Issue #172
Deloitte Cooks: Navigating the Future of Blockchain, Community Achievements, and Evolving Digital Artscapes
Tezos Ecosystem Flourishes: Deloitte's Big Move, Communal Creativity, and Cutting-Edge Updates Unveiled
In the blockchain universe, where change is the only constant, Deloitte Luxembourg's latest move is akin to a seasoned sailor joining the crew of an innovative, high-speed yacht. The firm's announcement of becoming a Tezos Corporate Baker is not just a partnership but a confluence of tradition and innovation.
The Role of a Corporate Baker
Being a Corporate Baker is somewhat like being the helmsman of a ship. You have the critical responsibility of steering and ensuring the ship stays its course. Beyond the task of validating, securing, and adding transactions to the Tezos blockchain, Deloitte Luxembourg gets to navigate the vast seas of Web3 topics, potentially discovering uncharted territories alongside Tezos.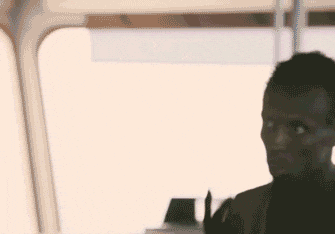 Blockchain: A Future Business Backbone
Imagine a world where the foundation of business is as transparent and immutable as a crystal. This is the potential blockchain promises. It's more than just a digital ledger; it's the evolution of how businesses will operate, connecting dots that were once disparate.
Deloitte's Pioneering Footprint
Think of Deloitte as a master blacksmith in the age of blockchain. Over the last decade, with their "Blockchain Institute" as their forge, they have meticulously crafted solutions, helping more than 450 companies shape and sharpen their Web3 tools and strategies.
Tezos: An Undeniable Force in Blockchain
Tezos isn't another chain that stagnates and just 'exists'. It's like a phoenix, continuously rejuvenating itself, evidenced by its 14 transformative upgrades. With each iteration, like a sculptor refining their masterpiece, Tezos has carved out improvements, refining its form and function.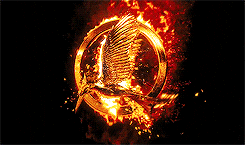 A Partnership of Powerhouses
Such synergy is perhaps best encapsulated in the words of the individuals spearheading these institutions. Sébastien Genco, Partner at Deloitte Luxembourg, expressed delight in participating in this ambitious venture, reiterating Deloitte's commitment to pioneering the blockchain movement. Louis Chevalier, representing Nomadic Labs, echoed the sentiment, highlighting the unique value Deloitte Luxembourg brings to the Tezos ecosystem.
Final Thoughts
The landscape of technology and business is shifting, much like tectonic plates beneath the earth's surface. As these plates converge, they give rise to new mountains of opportunities. Onwards!
Celebrating Tezos Innovators: Spotlight on September 2023's Community Rewards Program Winners
In the ever-expanding universe of Tezos, where constellations of developers, enthusiasts, and supporters twinkle with ideas and innovations, the Community Rewards Program (CRP) stands as a beacon. This initiative, orchestrated by the Tezos Commons Foundation, not only highlights the brightest stars in the ecosystem but also ensures they're aptly rewarded for their luminance.
The Spirit of the Community Rewards Program
Just as a gardener nurtures seeds to ensure a bountiful harvest, the Tezos Commons Foundation has sown the CRP to foster growth and support within the Tezos ecosystem. Every month, a pot of up to 5,000 tez is distributed to those who, through merit and action, bolster the Tezos community. What makes this program even more intriguing is its dynamism; any tez not awarded rolls over, ensuring future Tezos champions are never left unrecognized.
Shining a Spotlight on September's Stalwarts
Empowering the Community: The Nomination Process
In a move reminiscent of streamlining a ship for smoother sailing, the nomination process has been refined to a breezy three-question format. It's now so swift that in the time it takes to brew a cup of tea, one could easily nominate their Tezos hero. For those caught in the pace of life's whirlwind, a simple tag - #TezosCRP - on a tweet(we're still calling it Twitter, Elon), Reddit post, or Discord message ensures their commendations are captured.
As this program continues, it mirrors the Tezos blockchain's essence by evolving through community feedback. It's a dance where each step is choreographed by the collective voice of the Tezos universe.
Looking Ahead: October Awaits
The canvas of October is still fresh, waiting for its champions. The Tezos Commons Foundation invites all to partake in this celebration by nominating those who've sculpted the Tezos landscape. Remember, like any master artist, the CRP is always looking for ways to refine its strokes, and your feedback is the palette from which it draws its hues.
Lastly, a gentle reminder to all September victors: your rewards await you via Kukai and DirectAuth. Encountering any snags while claiming? The Tezos team is here to help.
MoMA Postcard Project: Collective Creativity on the Tezos Blockchain
In the vast landscape of digital art, the Museum of Modern Art (MoMA) has unveiled a shimmering beacon of collective creativity with its latest initiative: The MoMA Postcard project. Powered by Autonomy Wallet and minted on the Tezos blockchain, this ambitious venture melds the ethos of art with cutting-edge technology, offering a canvas for 15 artists across 15 global destinations.
Embarking on a Creative Journey
Available for perusal on Objkt.com, the MoMA Postcard project isn't merely an art exhibit. It's an open invitation, beckoning the global community to participate in a shared creative journey. This project transforms art enthusiasts from mere spectators into active contributors, enabling them to design, share, and even co-own unique digital postcards.
Unraveling the Fabric of MoMA Postcard
Envision a digital chain letter, an evolving artifact that morphs and reshapes with every new touch. Each postcard in this project is a canvas, waiting to be adorned, stamp by stamp, by diverse artists as it journeys across global destinations. With 15 blank stamps at the outset, each postcard morphs into a symphony of visions, narrating tales of collective creativity.
Beyond the art, this endeavor is an accessible foray into the world of NFTs and blockchain. It's an experiment, a playground, and a lesson—all rolled into one. The collective action needed to evolve each postcard carves out digital spaces, fostering connections, shared experiences, and mutual value creation.
Crafting the MoMA Postcard: A Step-by-Step Dance
Initiation: Early access allows individuals to claim a blank MoMA postcard using a QR code.

Activation: Scanning the QR code through the Autonomy app breathes life into the postcard.

Creation: Employing MoMA's distinctive color palette, artists design their pixel-art stamp, subsequently sealing it with their signature.

Ownership: With every stamp, the blockchain affirms an artist's ownership over the postcard.

Continuation: Like a relay baton, the postcard is passed on, inviting another creator to add their vision.

Completion: The cycle continues until all 15 stamps find their home on the postcard.

Observation: The evolving postcard can be tracked, and co-creators can interact in an encrypted chat room within the Autonomy App.
Celebrating the First 15
On October 3, the MoMA Postcard project celebrated its inaugural journey with the "MoMA Postcard First 15". This collection wasn't just another art exhibit; it was a global festival of creativity. 15 renowned artists, straddling the nexus of art and technology, began with a blank canvas and a self-crafted prompt. As these postcards traversed artists and geographies, they became mosaic masterpieces, enriched by diverse stamps.
Journeying across 35 cities, touching 11 countries and 5 continents, the "MoMA Postcard First 15" stands as a testament to the power of collaboration. It's a tapestry where each thread—whether spun by Grant Yun, Osinachi, or Anna Lucia—holds unique significance, contributing to a grander, cohesive masterpiece.
In an era where art often remains confined within frames, the MoMA Postcard project breaks boundaries, championing collective creativity and redefining ownership in the digital age. Learn more about this exciting collective at the MoMA launch page.
This Week in the Tezos Ecosystem
Tezos Domains Launches TED Token: Here's What You Need to Know
Tezos Domains has successfully launched its governance token, TED, bringing with it a host of features and opportunities for the community. Here's a brief breakdown of the recent developments:
1. Launch and Availability: TED made its debut on Tuesday at 12 p.m. UTC on Gate.io. Subsequently, a liquidity pool was initiated on Plenty V2. With collaboration from a professional market maker, Tezos Domains assures seamless trading across these platforms.
2. Community Airdrop and IDO Allocation: The first segment of the community airdrop and the IDO allocation were unlocked and are now available. If you're eligible for the airdrop, you can claim your tokens via the Tezos Domains app, but remember to do so before July 09, 2024. Tokens from the IDO can be accessed on the Team Finance platform.
3. Governance Pool & Rewards: TED token holders have the privilege to join the Governance Pool, enabling them to earn rewards on their holdings. Currently, the rewards mechanism offers 500k TED annually, which equates to an approximate 90% APR at present. It's essential to note that as more TED tokens are added to the pool, the APR will decrease, meaning the APR might fluctuate significantly.
4. TED By The Numbers (48 hours post-launch):
Airdrop Claims: 372,338 TED.

Governance Pool: 514,566 TED deposited.

Votes: A total of 505,906.

Public Delegates: 11.

Delegation Rate: 75% of votes were delegated.
The engagement with delegates stands out, with a notable portion of the community showing keen interest in becoming delegates.
5. What's Next? Tezos Domains is gearing up to initiate the governance process and inaugurate the governance forum. They encourage the community to stay updated as more exciting announcements are on the horizon.
In wrapping up their announcement, Tezos Domains expressed gratitude to their community for being a pivotal part of their journey and urged them to stay tuned for future updates.
We'd like to thank the proposers and the community for participating!
The transfer from the DAO treasury to the two approved proposals has been executed. Congrats again
This Week in Tezos Development
A Note from Nomadic Labs regarding Oxford 2
On October 2nd, the promotion period vote for the Oxford protocol proposal ended with a clear result – Oxford did not gather the supermajority of votes required to trigger its activation on Tezos Mainnet.
We thank the Tezos community for their engagement in the governance process and the discussions of Oxford's features. It is a cornerstone of our governance system that protocol amendments are only accepted if there is a clear consensus that these changes will be beneficial to the whole Tezos ecosystem. This time around a consensus could not be found.
At Nomadic Labs, together with the other contributors to the Oxford proposal, we value the feedback provided during (and before) the governance cycle.
A revised Oxford 2 Proposal
We are working towards publishing a revised protocol proposal, Oxford 2, which will not enable bakers to vote to activate Adaptive Issuance and focus on staking for bakers.
Our plan for Oxford 2 includes:
Including additional information in block receipts related to reward distribution and staking.

Reducing the double-baking slashing penalty.

Fixing the reported issues 2 in Adaptive Issuance and Staking's implementation – even when this feature would be disabled for the whole lifetime of Oxford 2.

Enabling automatic staking for bakers.

Disabling the features originally guarded behind the feature activation vote: Adaptive Issuance, the ability for delegators to become stakers, and the changes in weight for staked and delegated funds towards baking and voting rights.

Including all the features already present in Oxford (re-enabling Timelocks, completing the renaming of endorsements into attestations, and new improvements to Smart Rollups).

Potentially including a new feature from the alpha development protocol 1 – private Smart Rollups 2 – if it is mature enough come stabilization time.
We will provide more insight into the implementation of this plan in due time.
Moving forward
In addition to the technical work described above, we will reinforce outreach actions and improve feedback loops in the community. We want to ensure that all features and design choices in the Oxford 2 proposal (and its eventual successors) are well explained and that the community has access to necessary resources.
We look forward to continuing working together to keep Tezos ever-evolving.

Pinnacle Labs unveils the latest rendition of Taqueria, v0.41.0, reflecting their commitment to continual enhancement and user-driven innovation. This update not only integrates significant improvements but also exemplifies Pinnacle Labs' spirit of community-centric development.
LIGO Plugin Enhancements: Taqueria now flaunts full-fledged support for LIGO v1.0.0, marking a considerable advancement in the plugin's capability. For those still entwined with previous versions, a legacy alternative has been provisioned.

Improved Error Descriptions: This version boosts error messaging, now offering more detailed and contextually relevant feedback to users.

Flextesa Plugin Upgrades: Delving deeper into user convenience, the Flextesa plugin now facilitates connectivity through a reverse proxy. This addition aids in richer logging, troubleshooting, and provides valuable insights. Furthermore, instantiated accounts now accurately reflect the declared balance and stand as regular implicit accounts.

Octez Client Plugin Resilience: The simulate task within the Octez Client Plugin has undergone revamping, making it more robust and resistant to unexpected failures.

Visual Studio Code Extension Update: Pinnacle Labs amplifies its Visual Studio Code Extension by incorporating an updated LIGO library package, which streamlines common functionalities for both LIGO and its Legacy plugins.

In-depth Insight: For enthusiasts and developers seeking a granular understanding of all the improvements and tweaks, the comprehensive GitHub release is the go-to destination.
Pinnacle Labs encourages the Taqueria community to actively share feedback, suggestions, or even delightful taco recipes. Such community-driven insights act as the catalyst, pushing the boundaries of what Taqueria can achieve.
Oxhead Alpha announces enhancements to the Teztnets platform, with the spotlight on the much-anticipated programmatic faucet feature.
Introduction of the Programmatic Faucet: With the rollout of the npm package @oxheadalpha/get-tez 4, users can now effortlessly fund an address programmatically. This can be achieved either via Javascript/Typescript or through the Command-Line Interface (CLI). Detailed instructions on the installation and usage process can be found within the package specifics.

Proof of Work (PoW) Integration: In a bid to curtail potential spam, Oxhead Alpha has woven in a requirement for users to solve PoW challenges before they can receive their Tez. The number of challenges presented hinges on the specific network in use and the amount of Tez being sought. Notably, fewer challenges are presented when users request Tez through a faucet's web interface as compared to programmatic requests.

Ease of Tez Acquisition on Ephemeral Networks: On transient networks like mondaynet and dailynet, securing substantial amounts of Tez is straightforward. However, ghostnet, which has burgeoned substantially (with 600Gi for an archive node), poses a slightly more intricate challenge. To secure sufficient Tez to become a ghostnet baker, users are required to solve numeric challenges for roughly an hour.

Usage Simplified: Implementing the package is a breeze. For Javascript/Typescript users, the package can be invoked via the import function and an async method. Conversely, CLI enthusiasts can employ the npx command for a similar outcome.
Now Streaming
TezTalks Radio: TED Launch
We're joined by Andrew and Ethan of Tezos Domains. Tezos Domains is a distributed, open, and extensible naming system using the Tezos blockchain. With the TED token launch recently going live, Andrew and Ethan will be able to answer all your questions about it!
Where to Watch: